WOW: Weaves on Wheels – Preview and Sale of Handwoven Textiles

Timing: 4 – 7 PM
Venue: 203, B Wing, Bldg B-38, Gokuldham, Goregaon east.
WOW is an initiative to support handloom weavers & craftsmen, handwoven textiles are created and procured directly from the artisans and handloom weavers of various regions in India.
DIY Bag Making Workshop by PeeBee's
PeeBee's is a limited edition, authentic Indian bag brand curated by Mrs Priyanka Churi. The brand boasts of unconventional, Break-Boring, Quirky shapes that have never been seen before along with being fun, elegant, easy to carry and affordable. For the first time; PeeBee's lets the cat out of the bag and shares her tips and tricks in the DIY bag workshop.


Timing: 11:00AM – 4:00PM
Venue : Studio 211, A 211, Virwani Industrial Estate, Western Express Highway, Opposite Oberoi Tower, Goregaon East
Charges: ₹6999
(Tea, Coffee and refreshments included in the workshop fee)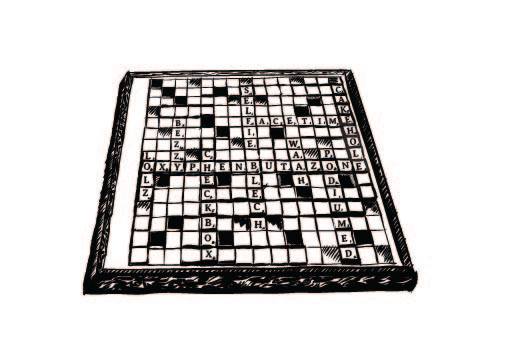 Timing: 11AM
Venue: Doolally Taproom, Andheri, C18-21, Dalia Industrial Estate, Nr. Fun Republic, Off Link Road, Andheri west
Participate in a fierce & ruthless war of words. And then enjoy some craft beer!

Timing: 1 – 5.30 PM
Venue: Anmol Pride, Goregaon west
Contact : 9821876950 for complete venue details
Charges: ₹700 (Fees include material)
A Mandala represents wholeness, a cosmic diagram reminding us of our relation to infinity, extending beyond and within our bodies and minds. The mandala is primarily used as a form of meditation to gain knowledge from within.
If you find this interesting , attend the beginners level Mandala making workshop in which you will learn to weave 8- spoked mandalas.
Timing: 1-3 PM

Venue: Goregaon west
Charges: ₹1500
Experience real Kashmiri cuisine and hospitality with home-chef Jasleen in Mumbai. Hosted by Authenticook.
Real Kashmiri flavours are hard to come by outside a Kashmiri home. Superb preparations and fabulous aromatic flavours of the Kashmiri food is so alluring that even those who are not feeling hungry end up yearning for more!
Timing: 4 PM

Venue: Olive Bistro, 3rd Floor, Oberoi Mall, Goregaon east
Charge: ₹999
A mixed media art workshop by Whartever
The Darkroom 2.0 An Immersive Theatre Experience
Timing: 7 PM
Venue: Pitaara- The Art Box, Yashwant Nagar, Near Teen Dongri, Goregaon west (Lane Opposite Apana Bazaar)
Charges: ₹500


A true immersive experience for the audience, who is taken through a sensory experience while touring a beautiful space that is handcrafted into a darkroom – every corner will tell you a story. Come for a thrilling journey of exploration of 4 classical stories being unfolded in unique experiential way.
Rangaai Theatre Company stages THE DARKROOM 2.0! Stories: 1. Durga Poojo (A True Story) – Anonymous
2. Lihaaf (1941) – Ismat Chughtai 3. Kafan (1936) – Munshi Premchand 4. Khol Do (1952) – Saadat Hasan Manto

First Thoughts by Kunal Kamra

Timing: 6 30 PM


Venue: Brewbot, G-01 and 101, Morya Landmark 1, off New Link Road, Andheri west
Charges: ₹350
Every joke is born as a thought and has to go through pre-school, school, college and possibly jail and rehab before it makes to the grand stage.
Growing up is often more fun than the destination as anyone in a 9 to 5 job will tell you. Join Kunal Kamra for a fun evening of first thoughts and second opinions as he proves the third law of thermodynamics: Jokes can neither be created nor be destroyed, they can only be transferred from one thought to another.
Timing: 7-9 PM

Venue: Nritya Shakti Studio
602, Shri Sai Corporate Park, Opp. Laxmi Nagar Industrial Estate, Bangur Nagar, Goregaon W
Charges: ₹500

Learn how to dance beautifully and gracefully wearing your high-heeled shoes!
Sunday – April 9
The Secret Udupi by home-chef Sapna
Timing: 1 – 3 PM
Venue: Juhu, Andheri west
Charges: ₹1050
Sapna is bringing the secret recipes of Udupi to everyone's plates with this vegetarian Udupi feast. This one goes beyond the idli and dosas which you would usually have at your favorite Udupi restaurants. Being served is a feast fit for a King!! This one will be served on a banana leaf.
Timing: 1-3 PM

Venue: Marol Maroshi Road, Andheri W
Charges: ₹900 (veg) ₹1150 (non-veg)
Home-chef Shalini invites you to her home in Andheri East for a beautiful Keralite meal. This one is for vegetarians and non-vegetarians alike. You will have the highly underrated Kappa with Mulaku Chammanthi, Kadala Curry, Nadan Mutton Curry, Vegetable Stew and Chicken Stew and much more. Hosted by Authenticook.